Join us as we take Northeast Florida food & wine lovers on the ultimate culinary journey in historic Riverside under the Fuller Warren Bridge (715 Riverside Ave) at the Inaugural Jacksonville Food & Wine Festival. The special event, to be held on February 9th 2020, will feature over 60 wines and more than 20 of Jacksonville's top restaurants. The event will be complimented by 40 plus local vendors, live art installations, five of the region's hottest bands, plus more.
Attendees will be able to purchase a VIP ticket and enjoy one complimentary sample from each participating restaurant as well as wine tastings throughout the afternoon. Admission to the general public will be free and guests will be able to purchase food and beverage directly from restaurants. We have thoughtfully planned a layout for the event which will foster a quality VIP experience as well as a fun for the whole family.
Proceeds from the festival will benefit the Wagoner Foundation – A local non-profit which supports the initiatives of The Salvation Army, Vets 4 Vets, Fur Sisters, Vets on Tap, The Jacksonville Jaycees, The Women's Army Corps Veterans Association, as well as numerous other groups here on the First Coast.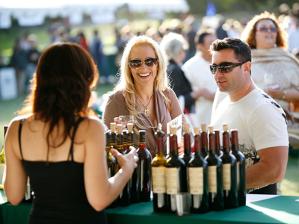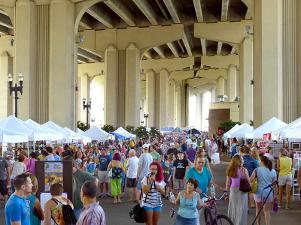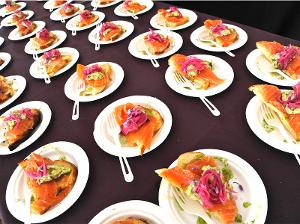 FAQ
Whats it cost to attend?
General Admission is FREE but VIP Passes for the food and wine sampling are almost sold out!
Are dogs allowed?
YES & there will be a pet food truck.
Is the event family friendly?
YES! There will be bounce houses, games, a face painter, painting walls, and more for children of all ages.
Whats the address of the event?
715 Riverside Ave, located under the Fuller Warren Bridge (I95) in Historic Riverside
How many wines will GA & VIP have access to enjoy:
VIP will have access to sample 60+ wines. The general public will be able to enjoy over 25 wines including handcrafted sangria from the Sangria Truck.
Will there be beer?
Yes! Stella, Cigar City, Wicked Weed & Budlight are sponsoring the festival too.
Is the event cash only?
Yes, all concessions and most vendors are cash only. We will have ATM's set up around the venue for guests convince.
Whats the entertainment line up?
12:00 PM: CHELSEY MICHELLE
1:45 PM: EVAN MICHAEL & THE WELL WISHERS
3:30 PM: THE BAND BE EASY
6:00 PM: CHRIS THOMAS BAND
What are the festival hours?
Noon-8pm.
How many food options will there be?
Over 20 restaurants and food trucks.
What are the VIP Sampling Hours?
Noon-4pm.
Wheres parking?
There's limited parking in surrounding neighborhoods and a couple small public lots near the venue. We highly recommend using a ride sharing platform so you can fully enjoy the event.
How can I volunteer?
PROHIBITED ITEMS:
Outside food & beverage (unopened, clear water bottles are permitted), hard & soft coolers, weapons, chairs, bikes (bike parking outside venue), skateboards, drones, fireworks & explosives, illegal substances, and ambush marketing
ALL BAGS & INDIVIDUALS ARE SUBJECT TO FULL SEARCH.
Should you have any further questions, concerns, or if you're interested in becoming a vendor, please email events@904happyhour.com